Shanghai (Gasgoo)- In June, four major Japanese automakers all handed over a positive sale report for their Chinese market despite the sluggish auto market climate in China. In terms of the sales volume for the first half of the year (H1), both Toyota and Honda achieved double-digit year-on-year increase.

Toyota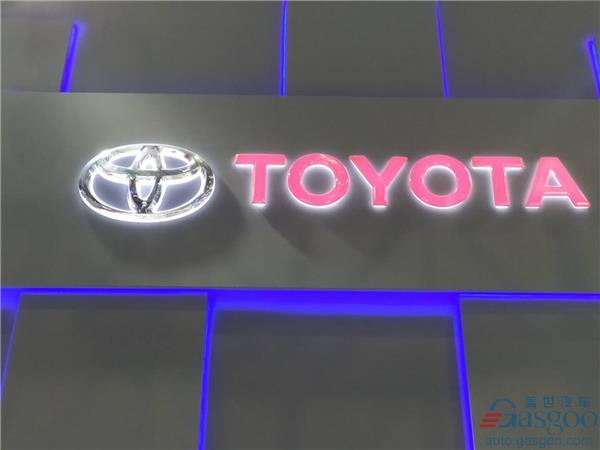 Toyota reported a remarkable growth of 18.5% in China sales for the month of June. Based on the data Gasgoo collected before, the automaker has delivered over 760,000 vehicles in this country during the first half of the year with a double-digit growth.
FAW Toyota, Toyota's major joint venture built with FAW Group, said its sales in June jumped 16% over the previous year to 69,000 units. The wholesale volume for the first two quarters also climbed 6% year on year to more than 380,000 units, completing 51.7% of its annual sales target.
Premium car brand Lexus also maintained a robust growing sales momentum. Last month, a total of 18,178 Lexus-branded new cars were sold across China, showing an impressive increase of 96.7% over a year ago. Of that, the monthly sales of its hybrid models skyrocketed 181.3% to 6,233 units.
Honda
In June, Honda delivered 148,382 vehicles in China, a remarkable year-on-year growth of 37.4%, the Japanese automaker's China branch announced on July 3.
Both two joint ventures in China achieved their highest-ever June deliveries. GAC Honda saw its deliveries climb 6.6% over a year ago to 65,340 units, while Dongfeng Honda boasted a year-on-year surge of 77.9% with 83,042 vehicles handed over last month.
During the first two quarters, Honda's China deliveries totaled 745,409 units, jumping 22.4% from a year ago. Of that, GAC Honda delivered 380,605 vehicles through June with a double-digit increase of 12.7%. Dongfeng Honda maintained a robust growth momentum with its cumulative deliveries leaping 34.4% to 364,804 units.
A total of six models—the CR-V, the CIVIC, the ACCORD, the XR-V, the FIT and the CRIDER—had their respective deliveries in June exceeding 10,000 units. The sales of the CR-V Hybrid and the Accord Hybrid shot up 86.4% from the previous year to 3,305 units and skyrocketed 202.6% to 2,648 units.
Nissan
Nissan's China sales in June were 131,071 units, remaining flat over the year-ago period.
Its passenger vehicle business sector, including Dongfeng Nissan and Dongfeng Venucia, delivered a total of 110,697 vehicles in June with a slight year-on-year increase of 0.4%. However, the PV Jan.-Jun. sales edged down 1.8% to 592,310 units.
Dongfeng Nissan recorded its best-ever performance in both June sales (101,681 units, +0.8%) and H1 sales (532,105 units, +0.3%). Key models such as the Nissan X-TRAIL, Qashqai, Kicks and SUV series continued to drive sales.
Nissan's light commercial vehicle (LCV) business in China, including Dongfeng Automobile Co., Ltd. and Zhengzhou Nissan, chalked up a 0.8% increase from the previous year to 16,710 units. H1 sales rose 11.1% over a year earlier to 108,970 units.
Dongfeng Nissan's performance in June was mainly driven by the Nissan X-Trail (18,572 units, +8.0%), the Qashqai (14,926 units, +12.5%), the Tiida (6,505 units, +13.1%), the Kicks (4,877 units, +73.4%), the Lannia (4,773 units, +43.3%) and the Terra (1,374 units, +21.8%).
The new Nissan Altima, launched at the end of 2018, turned in sales of over 8,002 vehicles in June. Combined sales of Nissan SUVs (including the Nissan Murano, X-Trail, Qashqai, Kicks and Terra) increased 11.7% from a year earlier to 41,560 vehicles.
Mazda
Mazda saw its China retail sales in June edge up 1.4% year on year to 19,574 units, the first-time positive growth since May, 2018, Mazda Motor (China) Co.,Ltd reported on July 3.
The rare increase was entirely attributable to the rising performance of Changan Mazda, whose deliveries in June grew 5.3% from a year ago to 12,114 units. However, the other joint venture FAW Mazda didn't get rid of the negative drop with its monthly sale edging down 4.5% to 7,460 units.
Regarding the sales for the first half of the year, the Japanese automaker still faced a year-on-year slump of 27.1% with 106,345 vehicles handed over.
The company didn't release the respective Jan.-Jun. number of two joint ventures. Based on the data collected by Gasgoo, during the first two quarters, FAW Mazda and Changan Mazda handed over 39,680 units and 66,665 units respectively, compared with 59,070 units and 86,772 units for the same period a year ago.
Gasgoo not only offers timely news and profound insight about China auto industry, but also help with business connection and expansion for suppliers and purchasers via multiple channels and methods. Buyer service: [email protected] Seller Service: [email protected]
All Rights Reserved. Do not reproduce, copy and use the editorial content without permission. Contact us: khoahocxaydung.info.