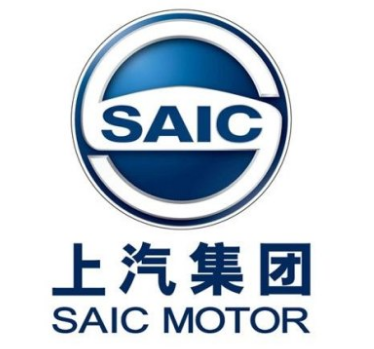 Shanghai (Gasgoo)- In the past 2017, SAIC Motor achieved outstanding performances in sales and profit. Besides, the automaker also did many actions to promote its production capacity, enrich the product portfolios and deepen its layout in new energy vehicle area. The reporter summarizes some important businesses of SAIC Motor in 2017 as below.

SAIC Motor 2017 net profit expected to increase RMB 2.2 billion
Last month, SAIC Motor announced its 2017 financial performance expectation. The automaker said the net profit attributable to shareholders may reach around RMB 34.2 billion, increasing 7% compared with RMB 32 billion of the previous year. After deduction of non-recurring gains and losses, the net profit attributable to shareholders grew by 7.8% from a year earlier to RMB 32.7 billion. The company owed its profit growth to the good sales performance.
SAIC Motor 2017 sales exceed 6,930,000 in 2017
According to the figure released by SAIC Motor, the group's annual sales in 2017 reached 6,930,123 units, increasing 6.8% year on year. Meanwhile, the automaker produced 6,987,355 vehicles throughout 2017 with a growth of 8.22% from a year earlier. As to its two major JV branches, SAIC Volkswagen achieved a year-on-year sales growth of 3.06% to 2,063,077 units and the annual sales of SAIC-GM were up to 2,000,187 units, growing 5.99% compared with the year before.
SAIC opens new vehicle plant in Thailand
In December 2017, SAIC Motor's new vehicle plant in Thailand was officially put into operation. The new plant is located near the port city of Chonburi involving an investment over $ 1 billion. With an annual production capacity of 100 thousand vehicles, the facility will become an important manufacturing base of SAIC Motor's MG-branded vehicles. According to relevant sales data, MG was expected to deliver over 12 thousand vehicles in Thailand throughout 2017, jumping 50% year on year.
SAIC Motor PV Pukou plant's 1,000,000th vehicle rolls off production line
In October 2017, the 1,000,000th vehicle of SAIC Motor Passenger Vehicle Co.'s Pukou plant in Nanjing successfully rolled off the production line, which marks SAIC Motor's self-owned brand entering into a new period. The Pukou plant mainly manufactures the New MG3, New MG6 and several models under Roewe brand. Particularly, the New MG6 attracted lots of attention since its official photo was released, and it's quite possible that the New MG6 would catch up with, even surpass the Roewe i6's sales volume in the future.
SAIC Motor net profit increases 5.96% year on year to RMB 15.958 billion in the first half of 2017
On August 29, SAIC Motor released it 2017 half-yearly financial report, showing that the group achieved cumulative operating revenue of RMB 396.406 billion with a year-on-year growth of 12.85%. The net profit grew 5.96% from a year earlier to RMB 15.958 billion, exceeding the total sum of Dongfeng Group and GAC Group and ranking first among all listed automakers in China. The report also showed that SAIC Motor sold 3.175 million vehicles in the first half of 2017 with a year-on-year growth of 5.8%, accounting for 23% of total auto sales in China.
SAIC Motor and CATL hold foundation stone laying ceremony for two JVs
On June 19, SAIC Motor held a foundation stone laying ceremony for two joint-venture companies with CATL in Changzhou, Jiangsu Province. The two sides will invest over RMB 10 billion to establish a highly-intelligent, green and environmental-friendly battery production base, to actively promote the transformation and upgrade of Chinese auto industry. It was learned that the project plans to establish a factory of power battery with a total capacity of 36GWH, occupying an area exceeding 2,000 acres (around 1.333 million square meters).
SAIC Motor earns Guinness World Records certificate
SAIC Motor unveiled a Roewe i6 16T- the world's first mass-produced internet vehicle and Roewe ei6- the world's first internet new energy vehicle at the 2017 Shanghai Auto Show on April 19. On the same day, the Roewe i6 16T earned a Guinness World Records certificate for its 2.99-liter fuel consumption per kilometer. The pure electric SUV Vision- E Concept and the world's first internet plug-in hybrid car- the Roewe e950- also made a debut at the show.
SAIC-GM-Wuling to build assembly line in Qingdao
In March of 2017, the government of Huangdao District, Qingdao City released 10 new-signing major industry projects on its official website which includes the project of SAIC-GM-Wuling passenger vehicles. Some media revealed that SAIC-GM-Wuling plans to build a vehicle assembly line in Qingdao West Coast New Area with a designed production capacity of 200 thousand units per year. This also indicates that once the assembly line is completed, the total annual capacity of SAIC-GM will increase to around 3.31 million units.
Gasgoo not only offers timely news and profound insight about China auto industry, but also help with business connection and expansion for suppliers and purchasers via multiple channels and methods. Buyer service: [email protected] Seller Service: [email protected]
All Rights Reserved. Do not reproduce, copy and use the editorial content without permission. Contact us: khoahocxaydung.info.